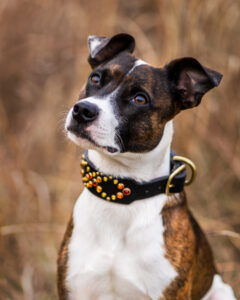 Paws Abilities is looking to hire experienced full- and part-time trainers in both SE Minnesota and the Twin Cities metro areas! We offer competitive pay, unmatched flexibility, continuing education opportunities, and one of the best teams in the industry.
Note: due to insurance restrictions, we are unable to accept apprentices under the age of sixteen, and are unable to hire trainers under the age of eighteen.
Positions available:
Professional Dog Trainer
Minimum two years of professional experience.
CPDT-KA or IAABC-ADT strongly preferred.
LIMA (reward-based) training philosophy (while we welcome crossover trainers and love to work with trainers who understand how all tools work, our company does not use or promote slip, pinch, or electronic collars).
Please send your resume and a brief (1-5 minute) video of you training any animal to paws4umn@gmail.com and sara@paws4u.com (include both email addresses).
Note: We're real humans who like to see real training, so don't fret the small stuff and please don't send us a polished video of your dog reviewing a behavior he's done a million times already. Need some ideas? How about teaching targeting to your hamster, shaping your dog to spin, introducing mat work to a puppy, or getting your pet cat to do leg weaves. Keep it simple!
Don't have access to an animal right now? Ask your roommate, friend, or family member if you can teach them how to hold a leash, learn obedience footwork, or use a clicker.
Compensation: commission based on experience/certification level. Certified trainers make 40-75% commission on services, while non-certified trainers make 30-50% commission.
Dog Training Assistant/Apprentice
Want to become a dog trainer? We offer hands-on externship opportunities for aspiring training professionals.
Unlike many training businesses, we do not charge an up-front fee for externship training. Instead, our dog training assistants and apprentices are required to maintain certain volunteer and educational requirements for the duration of their time with us. You can even earn credits towards classes, private training, and Camp to use for your own dogs! We're committed to providing equitable opportunities for our community and removing the barriers to entry into this field.
Please note that our assistant/apprentice program is highly sought-after, so we are unable to accept all applications. We prioritize applications from those who may not otherwise have opportunities for entry into the field.
Please email your resume to paws4umn@gmail.com for more information.