We're so excited to have you and your dog in class! Below are our class policies.
Vaccination Requirements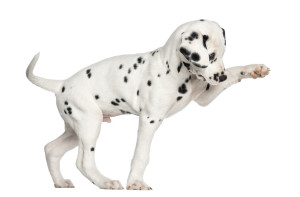 Dogs are required to be current on rabies, parvovirus and distemper vaccinations. We accept titers for dogs who cannot be vaccinated. Bordetella is also highly recommended. Annual fecal exams or a current deworming schedule are required to address internal parasites.
Your dog must be free of illness and parasites, and in good health for class activities. You are welcome to attend class without your dog in the event your dog is ill or in season. Please do not attend class if your dog is vomiting, coughing, has a runny nose, or has diarrhea.
Dogs in Heat
Bitches in season may be asked to stay home for their and the other dogs' safety, depending on the mix of other dogs in your class. Please contact your instructor to see whether your dog can attend class while she is in heat. If permitted to attend by the instructor, please make sure your dog is wearing panties. If your dog is unable to attend while she is in season, please come to class without her.
Your First Class
If this is your first Paws Abilities Dog Training class with a particular dog, there are a couple of forms needed to help ensure the safety of all class participants. Your dog will not be permitted to participate without these. Therefore, please have them available for the first class:
A New Dog Profile. You can click here to fill out the form from your web browser.
Veterinary records with proof of required vaccinations or titers. We will validate and record vaccination due dates. We keep these dates in our system, so you will not need to provide records at future classes again until your dog's vet records are updated.
Please remember that you will NOT bring your dog with you to the first Beginning Obedience or Beginning Reactive Dog Rehab class. Dogs DO attend the first class for other courses. Your confirmation email will contain more information. Whenever your dog attends class, bring:
Your dog, on a flat collar, head halter, or harness, and on a leash. Any 4′ or 6′ leash is fine. Please do not plan to use a retractible leash for class activities – Students find them too difficult to use for that purpose. Choke collars, remote (shock) collars, and prong collars are not permitted during class.
Your clicker. You will receive a clicker in Session One of Beginning Obedience or Beginning Reactive Dog Rehab. Additional clickers are always available for purchase at $2 each.
A large variety of interesting treats. You may also bring a favorite tug toy if your dog is extremely motivated by that toy.
Other Information
Paws Abilities Dog Training does not issue refunds for any reason.
A responsible adult must attend class each week if the handler is under 18.
In the event of bad weather your instructor will email, call you, and/or post closings on KTTC to cancel class. When class is cancelled for any reason an additional week will be added to the end of your class.