Sometimes students have completed their Beginning training elsewhere, and would like to attend one of our continuing classes. We welcome students from outside training schools who can meet our enrollment requirements. We recommend that dogs who have been home-schooled attend a Beginning Obedience class, as many find the presence of other dogs and people very distracting at first and need to learn to focus with these outside distractions and in a new environment.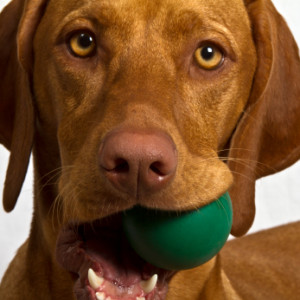 Here are the basics we require:
Familiarity with the clicker (for both dog and person)
Attention to you around other people and other dogs
Attention on cue (you say the dog's name once, and he looks at you)
Your dog is not aggressive or overly friendly/excitable around people and other dogs
Sit and lie down on hand signal and/or verbal cues
Beginning recall (you should be able to call the dog to come from a leash length away and have him respond immediately)
"Leave it" with food on the ground
Beginning stay (no distance required, but the dog should have the basics of stay with you close by and moving around a bit)
Beginning loose leash walking (the owner can recognize and fix a tight leash, this doesn't have to be perfect)
Basic mat work (the dog shows an immediate response when a mat is placed on the ground, and will move to the mat from 5′ away to sit or lie down on a single cue)
No choke chains, prong collars, electronic (shock) collars, leash corrections, or other aversive techniques are ever permitted in class.
If you and your dog already meet all of these criteria, you're welcome to sign up for classes at Paws Abilities without first completing a Beginning Obedience training program. Please email us if you have any questions or concerns about you or your dog's ability to meet any of these requirements. Students who do not meet all requirements may be asked to leave advanced classes at the instructor's discretion, and we do not offer refunds in these cases.