Family Dog Mediation bridges the gap- between people and dogs, between animals, between the sciences, between the history of men and dogs and the modern pet dog world.
It is a movement to raise the bar of public understanding about pet dogs through integrated science and innovative practical solutions. We welcome you to join us in this new world of dog. When it comes to helping people and their canine companions, we have it all. Revolutionary, useful, fun. Anything but ordinary!
"Our first Family Dog Meditation session was eye opening. Throughout the session, our dog was able to run loose and be himself while we chatted about his history and behaviors we didn't quite understand.

"Carrie took the time to explain the breed to us, explain what makes him tick, and made several suggestions on how to help him be a more balanced dog. Some suggestions were so easy to do and made a lot of sense! But because we were frustrated, we weren't able to see those solutions.

"It was so valuable to have Carrie's expert outside view of what is happening and her simple solutions to start implementing right away. During our session we learned a lot of what our dog needed, have given him those outlets, and now have a better-behaved dog. Carrie works closely with the owners to make sure the suggestions are doable and allows the owners to take their time so the training suggestions work. No one in this process is overwhelmed with training schedules or expectations; it's truly an individualized, collaborative process."

– Kenya C. and Archie (Jack Russell Terrier)
All Around Puppy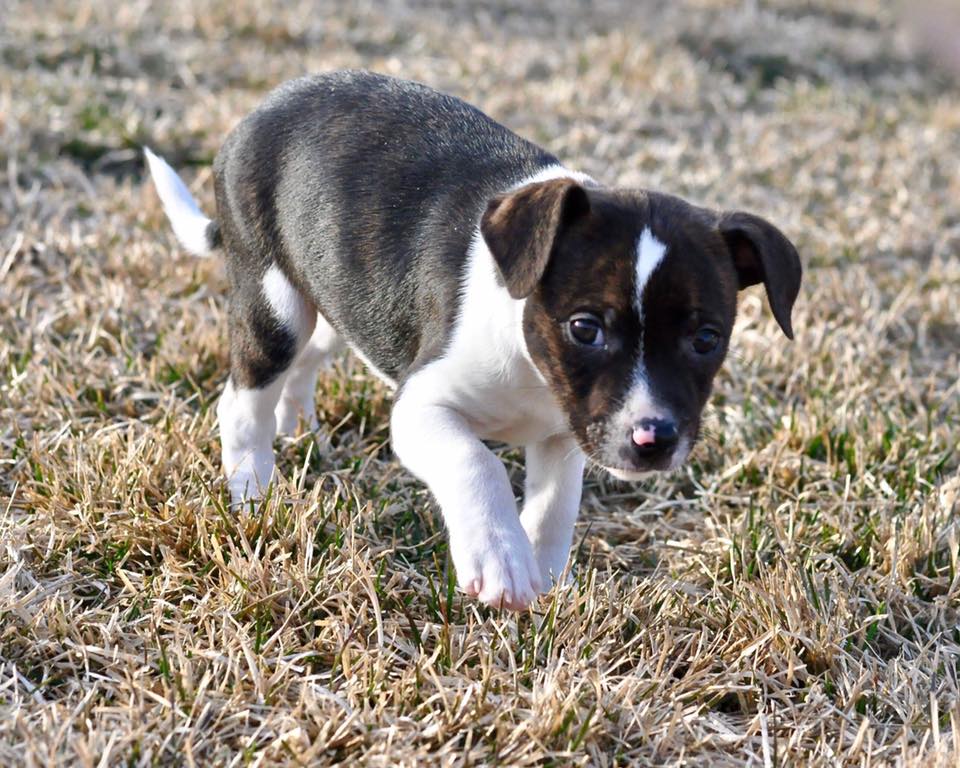 Private training with Family Dog Mediation sets you and puppy up for a lifetime of success. Beyond playgroups and puppy classes, learn how important a comprehensive socialization to the modern world really is. Prepare your puppy, and yourself, for the road ahead.
​We have comprehensive programs designed to address all common puppy goals, needs, requirements, and preventative training against serious problems, as well as build solid foundation of communication, trust, leadership, boundaries, etc. understanding about what lies ahead with the kind of dog you acquired.​
Cost:
$150/session with Licensed Family Dog Mediator.
$100/session with Certified Family Dog Mediator.
Discounts available for multiple sessions!

10% off if you book and pay for 5+ sessions as a package.
30% off if you book and pay for 10+ sessions as a package.
Email us to schedule your appointment now!
Behavior Consultations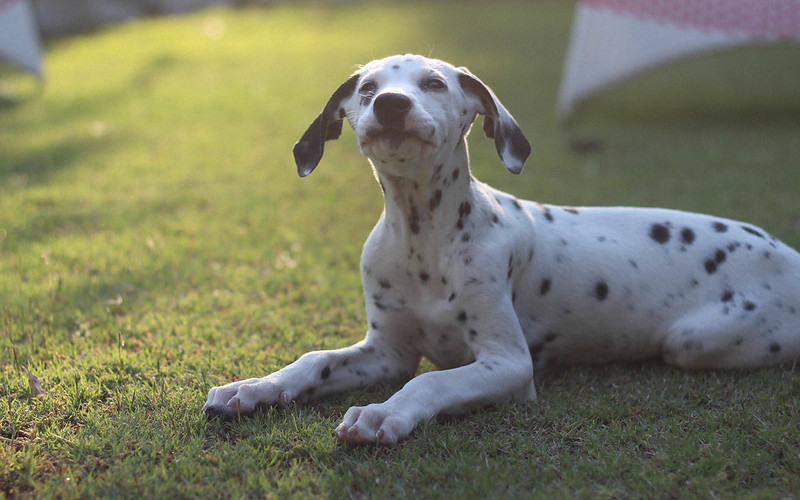 If you're facing more complicated issues such as fear, aggression, or anxiety we recommend an in-depth behavior consultation. This thorough assessment gives you the insight and plan you so desperately need. Serious therapy for your dog. Serious results that make the difference in your life. Your dog is family. You want to do everything in your power to take care of her. But you are at your wits end!
Cost:
$250/session with Licensed Family Dog Mediator.
$200/session with Certified Family Dog Mediator.
Discounts available for multiple sessions!

10% off if you book and pay for 5+ sessions as a package.
30% off if you book and pay for 10+ sessions as a package.
Email us to schedule your appointment now!
"We were looking for advice for our young dog who was showing signs of resource guarding and some general adolescent behavior we wanted to stop. Carrie was perfect for our family! Her approach is gentle, specific, and makes sense. She is extremely knowledgeable and a skilled trainer. We have seen great progress on leash pulling, attention seeking behavior, and resource guarding in a very short time. It was helpful to tailor our sessions to our specific needs. It has been a great experience for all of us!"

– Heidi A. and Kobe (Golden Retriever)
About our Family Dog Mediators
Carrie Davis Family Dog Mediator™, CPDT-KA was the first Family Dog Mediator in the midwest and the first Licensed FDM in Minnesota. She also heads the Training Division for Licensed Family Dog Mediators around the world.

She has 10 years of experience teaching obedience, reactive rehab, focus and control, sports foundations, tricks, and so many puppy classes. The last number of years have been all 1 on 1 sessions to give each family and dog(s) the personal attention they deserve.
Elise Denham Probasco Family Dog Mediator™, CPDT-KA is a certified Family Dog Mediator. Elise brings an empathetic and pragmatic approach to behavior modification for both ends of the leash.
Why Family Dog Mediation™?
Sometimes in life, individuals and families can develop serious imbalances psychologically, emotionally, behaviorally, and in relationships.
These imbalances can develop suddenly when changes occur or a health problem manifests, or over time as pressures build and habits of response are created. Nervousness can escalate into phobia, defensiveness can escalate into aggression, and tensions between individuals can escalate into dangerous altercations.
Sorting out the full story with its many pieces—the patterns of association and actions (Learning), the facilitating factors in the environment and relationships (Environment), genetic influences (Genetics), and unique conditions of the individual (Self) – is the critical first step to creating the balance you and your dog need. The purpose of Family Dog Mediation™ is to identify the exact elements which need to be addressed in your dog's unique circumstances and LEGS so that you may finally understand the sources of imbalance in his behavior and take the appropriate steps towards resolution.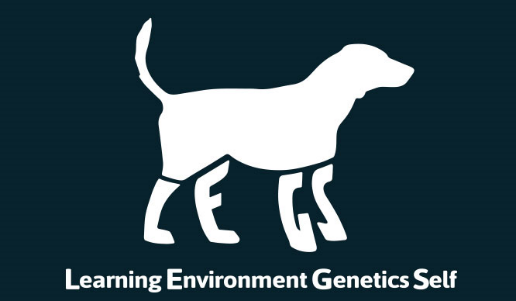 Applied Ethology, a field sorely under-represented in the United States, provides an unparalleled approach to behavior consulting and training as it considers all of the complex variables affecting the dynamics of behaviors between people and their domestic/captive species counterparts. Carrie is passionately committed to making a difference by solving problems between people and dogs in homes and communities with modern science, and considers it an honor to resolve and heal these imbalances in her practice.
We customize our services to address what matters to you and your dog, creating practical solutions to common challenges and building a balanced relationship based on trust and communication. Get real and impressive results with this user-friendly program designed to equip owners with critical knowledge, skills, and confidence to enjoy life with their dogs.
"The mediation session was much more focused on the reasons for the dog's behavior and methods to address this. For example, jumping on guests when they relocate in the house is part of "Guardian" behavior and not exuberance at meeting a new friend. As this dog is a Newfoundland, addressing this behavior is important. The method established for guests arriving at the house was very successful on our first implementation.

"Our communications with the dog have improved significantly as we have raised our expectations. He is much more of a joy in the house as his behavior has improved."

-Melvin L. and Orson (Newfoundland)